Plea Bargained vs. Open Pleas: What the Data Reveal By Alan Ellis, Esq., and Mark H. Allenbaugh, Esq. Federal Rule of Criminal Procedure 11 governs guilty pleas for federal criminal defendants. This expert analysis examines the raw sentencing data published by the U.S. Sentencing Commission regarding the types of pleas defendants enter and the sentences they receive. In particular, we examine the number ...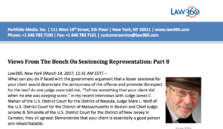 What can you do if faced with the government argument that a lesser sentence for your client would depreciate the seriousness of the offense and promote disrespect for the law? As one judge once told me, "Tell me something that your client did when no one was keeping score." In my recent interviews for the Law360 "Views from the Bench" ...
This article, published by Law360, reviews a key opinion authored by Judge Gorsuch as it pertains to federal sentencing — United States v. Sabillon-Umana, 772 F.3d 1328 (10th Cir. 2014) — and the effect it already has had on recent U.S. Supreme Court sentencing jurisprudence. The authors believe that should Judge Gorsuch be confirmed, he will have not just a ...
The U.S. Sentencing Commission Continues to Make Fundamental Fixes to the Sentencing Guidelines  By:  Alan Ellis and Mark H. Allenbaugh  On April 15, 2016, following last year's important amendments to relevant conduct, mitigating role, and fraud guidelines, the U.S. Sentencing Commission voted to continue to make fundamental fixes to the U.S. Sentencing Guidelines (USSG) that have long been in need of repair. ...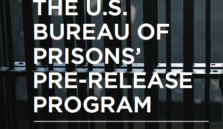 Alan Ellis and Michael Henderson share the ins and outs of the Bureau of Prison's Pre-Release Program in this article published in Criminal Justice, Winter 2017. Click to read the full article.
Law360 is publishing a series of articles written by Alan Ellis. The series is part of the Expert Analysis section of Law360's White Collar Crime practice category. For the series, Mr. Ellis interviewed federal judges at length and asked them to share some dos and don'ts for lawyers and their clients who appear before them at sentencing, as well as ...
When we last visited the Federal Bureau of Prisons (BOP) reduction in sentence (RIS) program (sometimes erroneously called "compassionate release"), the Justice Department's Office of Inspector General (OIG) had just blasted the BOP. (See Alan Ellis & EJ Hurst II, Federal BOP Puts a Little Compassion in Its Newest Release Program, 28 Crim. Just., no. 4, Winter 2014, at 41.) ...
BOP policies are complex and difficult to understand--even defense lawyers find them taxing. Clients and families are more often than not lost in the bureaucratic maze of terminology and regulations, and they turn to their lawyers for explanations. This column consolidates the information from the previous articles and adds new information about how inmates with medical needs will be treated ...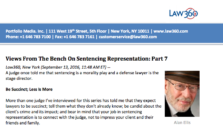 More than one judge I've interviewed for this series has told me that they expect lawyers to be succinct; tell them what they don't already know; be candid about the client's crime and its impact; and bear in mind that your job in sentencing representation is to connect with the judge, not to impress your client and their friends and ...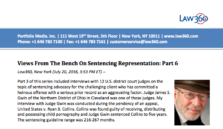 In Part 6 of the Law360 "Views from the Bench on Sentencing" series, I discussed with several judges some of the less traditional federal sentencing factors. Click to read the article.