Law Offices of Alan Ellis
The Law Offices of Alan Ellis is a full-service sentencing and post-conviction law firm representing exclusively white collar and other federal criminal defendants and inmates throughout the United States.
Representing clients nationally from offices in San Francisco and New York, the Law Offices of Alan Ellis can provide you, your family and friends, or your client with the federal sentencing, prison or appeal help needed.
In a long-running series for Law360's White Collar Expert Analysis column, Alan Ellis has interviewed over 25 federal judges and has reported their opinions and guidance on sentencing advocacy.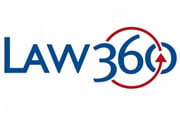 Views From The Bench On Sentencing Representation