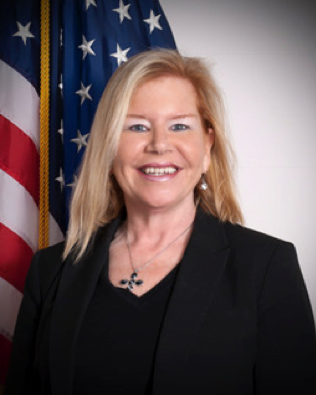 Maureen Baird, formerly a high-ranking U.S. Bureau of Prisons' official, is now consulting with our firm.
Maureen's experience in federal corrections began in 1989 as a case manager with the Department of Justice, Federal Bureau of Prisons. Through her 28 years with the Agency, she continued to acquire positions of increasing responsibility. In 2009, Maureen was appointed to the position of Warden at the Federal Correctional Institution, Danbury, Connecticut, and was later promoted to Warden at the Metropolitan Correctional Center in New York City. There, she was appointed to Senior Executive Staff by the United States Attorney General and within two years, she was transferred to a position of greater responsibility as the Warden of the United States Penitentiary in Marion, Illinois. As warden, Maureen was responsible for the leadership and direction of 300 to 350 staff members and approximately 1,200 to 1,500 inmates. During her tenure as warden for seven years, she was responsible for staff development and various specialized inmate housing units, including a high security management unit which mainly housed international terrorists who were assigned maximum custody.
Maureen led staff through a mission change at the Federal Prison in Danbury where they housed female offenders for several years and then transitioned to male offenders in 2013. She oversaw all training required to ensure that staff were well-equipped with the skills needed to work with male offenders.
In her various positions through her 28-year career in corrections, there was a great emphasis on training of staff while simultaneously ensuring the safety of staff and inmates, managing multi-million dollar budgets, recruitment and retention of staff, staff discipline, labor management relations, as well as dealing with institution emergencies and providing guidance to the Special Operations Response Teams. Maureen worked extensively with other federal agencies, providing training to their staff. She was also a member of the Joint Terrorist Task Force, and a member of various other federal, state, and local groups. She was very active in joint training that involved, local, state, and federal law enforcement entities.
For the last several years, she held Top Secret Clearance, only issued to a small percentage of Wardens and Executive Staff.