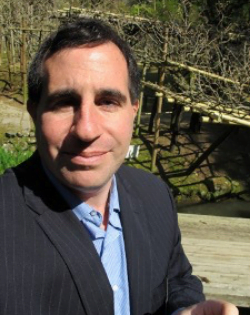 Jonathan Edelstein, Of Counsel to the Law Offices of Alan Ellis in the firm's New York office, has practiced criminal defense law for 22 years, with a focus on State and Federal appeals, post-conviction remedies, habeas corpus petitions and challenges to sex offender restrictions.  A graduate of Fordham University Law School, he is admitted to the bar in the State of New York, the United States District Courts for the Southern, Eastern, Western and Northern Districts of New York, the United States Courts of Appeal for the Second, Third and Fourth Circuits, and the Supreme Court of the United States. 
Mr. Edelstein has authored or co-authored 15 law journal articles on various aspects of criminal law including "High Court Takes on Supervised Release Revocations" for Law360 (February 2019).  He has appeared as an Outside Counsel columnist in the New York Law Journal daily newspaper.  His work has been cited by numerous Federal courts as well as the highest courts of New York, Kansas, Maryland and Montana. 
Notable cases litigated by Mr. Edelstein include United States v. Rosemond, 841 F.3d 95 (2d Cir. 2016) (murder-for-hire conviction reversed due to government's improper use of proffer statement); People v. Cabrera, 169 A.D.3d 435 (1st Dept. 2019) (defendant's counsel was ineffective for misadvising him concerning immigration consequences of plea); People v. Hernandez, 167 A.D.3d 936 (2d Dept. 2018) (vacating murder conviction due to insufficient evidence of depraved indifference to human life); People v. Hargrove, 162 A.D.3d 25 (2d Dept. 2018) (vacating murder conviction based on newly discovered evidence); People v. Singh, 139 A.D.3d 761 (2d Dept. 2016) (reversing murder conviction due to trial court's refusal to give a justification instruction); People v. Hamilton, 115 A.D.3d 12 (2d Dept. 2014) (defendant wrongfully convicted of murder in 1992 was entitled to a hearing on actual innocence).
Bar Admissions:
New York
U.S. District Court Eastern District of New York
U.S. District Court Northern District of New York
U.S. District Court Southern District of New York
U.S. District Court Western District of New York
U.S. Court of Appeals 2nd Circuit
U.S. Court of Appeals 3rd Circuit
U.S. Court of Appeals 4th Circuit
U.S. Supreme Court
Education:
Fordham University School of Law, New York, New York
Representative Cases:
United States v. Garcia, 587 F.3d 509 (2d Cir. 2009)
Cotto v. Herbert, 331 F.3d 217 (2d Cir. 2003)
United States v. Graziano, 616 F. Supp. 2d 350 (E.D.N.Y. 2009)
People v. Hull, 71 A.D.3d 1336 (N.Y. App. Div. 2010)