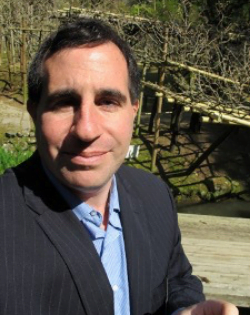 Jonathan Edelstein, Of Counsel to the firm, has practiced criminal defense law for 12 years, with a focus on State and Federal appeals, post-conviction remedies, habeas corpus petitions and challenges to sex offender restrictions. A graduate of Fordham University Law School, he is admitted to the bar in the State of New York, the United States District Courts for the Southern, Eastern, Western and Northern Districts of New York, the United States Courts of Appeal for the Second, Third and Fourth Circuits, and the Supreme Court of the United States.
Mr. Edelstein has authored or co-authored 15 law journal articles on various aspects of criminal law and has appeared as an Outside Counsel columnist in the New York Law Journal daily newspaper. His work has been cited by numerous Federal courts as well as the highest courts of New York, Kansas, Maryland and Montana.
Notable cases litigated by Mr. Edelstein include United States v. Garcia, 587 F.3d 509 (2d Cir. 2009) (guilty plea to money laundering vacated on the basis of the Supreme Court's Cuellar decision); Cotto v. Herbert, 331 F.3d 217 (2d Cir. 2003) (court overcame a procedural bar to find that habeas petitioner was unconstitutionally denied his right to cross-examination); United States v. Graziano, 616 F. Supp. 2d 350 (E.D.N.Y. 2009) (conviction on top count of arson indictment vacated after trial, thus removing defendant's exposure to a 30-year mandatory minimum sentence); and People v. Hull, 71 A.D.3d 1336 (N.Y. App. Div. 2010) (murder conviction vacated based on gunsmith's expert affidavit that weapon could have discharged accidentally).
Bar Admissions:
New York
U.S. District Court Eastern District of New York
U.S. District Court Northern District of New York
U.S. District Court Southern District of New York
U.S. District Court Western District of New York
U.S. Court of Appeals 2nd Circuit
U.S. Court of Appeals 3rd Circuit
U.S. Court of Appeals 4th Circuit
U.S. Supreme Court
Education:
Fordham University School of Law, New York, New York
Representative Cases:
United States v. Garcia, 587 F.3d 509 (2d Cir. 2009)
Cotto v. Herbert, 331 F.3d 217 (2d Cir. 2003)
United States v. Graziano, 616 F. Supp. 2d 350 (E.D.N.Y. 2009)
People v. Hull, 71 A.D.3d 1336 (N.Y. App. Div. 2010)