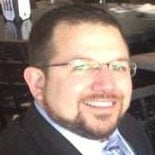 Mark H. Allenbaugh, a sentencing and mitigation consultant, is a nationally recognized expert on federal sentencing, law, policy and practice. He is a co-founder of Sentencing Stats, LLC, which provides attorneys and their clients with expert statistical analyses of federal sentencing data and trends.  He has served as co-chair of the Sentencing Committee for the National Association of Criminal Defense Lawyers; chair of the Federal Sentencing Guidelines Task Force for the D.C. Chapter of the Federal Bar Association; and as a non-voting member of the U.S. Sentencing Commission's Practitioner's Advisory Group, and a member of the ABA's Corrections and Sentencing Committee.
Mr. Allenbaugh has published numerous articles on sentencing policy and criminal justice, which have been cited over 100 times in the top U.S. law journals, and over a dozen times in published federal district and appellate opinions. His published articles include: Caught in the Web of the Criminal Justice System, "Tilting At Windmills, The Misplaced War on Child Pornography," ch. 6, 151-174 (forthcoming 2017); Unwarranted Disparity: Effectively Using Statistics in Federal Sentencing, The Criminal Law Reporter, 101 Cr.L. 71, (2017); Plea Bargain vs. Open Pleas: What the Data Reveal, 31 White Collar Crime Rpt. 1 (2017); The U.S. Sentencing Commission's 2017 Amendment Cycle: Acceptance of Responsibility and Relevant Conduct, 12 White Collar Crime Rpt. 288 (2017); "Drawn from Nowhere": A Review of the U.S. Sentencing Commission's White-Collar Sentencing Guidelines and Loss Data, 26 Fed. Sent. R. 19 (2013); Federal Sentencing Tips, 37 Champion 40 (2013), Trends and Practice Tips for Representing Child Pornography Offenders at Sentencing, 27 Crim. Justice 29 (2012); At a "Loss" for Justice: Federal Sentencing for Economic Offices, 25 Crim. Justice 22 (Winter 2011). He is a co-editor of Sentencing, Sanctions, and Corrections: Federal and State Law, Policy, and Practice, 2nd ed., Foundation Press (2002).
Mr. Allenbaugh's firm Sentencing Stats, LLC has access to the U.S. Sentencing Commission's sentencing datafiles from 2002 to the present. These datafiles contain thousands of variables for every defendant sentenced under the U.S. Sentencing Guidelines nationwide, which report everything regarding the sentence imposed, to all pertinent offender traits. These data allow him to provide precise statistical and trend analyses for clients and counsel in support of the lowest sentence possible.