Law360 is publishing a series of articles written by Alan Ellis. The series is part of the Expert Analysis section of Law360's White Collar Crime practice category. For the series, Mr. Ellis interviewed federal judges at length and asked them to share some dos and don'ts for lawyers and their clients who appear before them at sentencing, as well as ...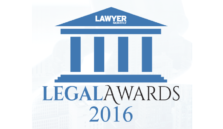 The Lawyer Monthly Legal Awards 2016 recognizes the achievements of law firms, lawyers, barristers and those connected to the legal world that have a proven track record in delivering results for their clients over the past twelve months. The awards are divided into individual and firm categories. Each category has been selected to represent the diversity of skills and knowledge ...
Are you a lawyer in good standing? Want to help someone given a long sentence for a non-violent offense? Join Clemency Project 2014 Clemency (reduction in sentence) Criteria: Serving a federal sentence; Serving a sentence that, if imposed today, would be substantially shorter; Have a non-violent history with no significant ties to organized crime, gangs or cartels; Have served at ...
(San Francisco, CA, February 18, 2015)–The Law Offices of Alan Ellis is pleased to announce that Jeff Carson has affiliated with the firm as a federal prison consultant after retiring from a 27-year career with the Federal Bureau of Prisons (BOP) in January 2015. "We are excited about the contributions that a professional with Jeff's background and experience will bring to ...