Law Offices of Alan Ellis
The Law Offices of Alan Ellis is a full-service sentencing and post-conviction law firm representing exclusively white collar and other federal criminal defendants and inmates throughout the United States.
Representing clients nationally from offices in San Francisco and New York, the Law Offices of Alan Ellis can provide you, your family and friends, or your client with the federal sentencing, prison or appeal help needed.
In a long-running series for Law360's White Collar Expert Analysis column, Alan Ellis has interviewed over 25 federal judges and has reported their opinions and guidance on sentencing advocacy.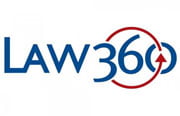 Views From The Bench On Sentencing Representation

Notable Quotes
Ephraim Margolin, Past President, National Association of Criminal Defense Lawyer
"He's a dynamo. He's very well organized."
Verdict Magazine
"The go-to guy in America for Federal Sentencing if you're in deep trouble."
Gordon Zubrod, former Chief, Criminal Division, U.S. Attorney for the Middle District of Pennsylvania
"He works incredibly hard for his client. He constantly and graciously has his teeth sunk into your leg. I've never met anyone who I've respected as a prosecutor who has had low opinion of him."
Chief Judge Jerome B. Simandle of New Jersey
"…I don't want you to leave the witness stand without my thanking you for your efforts in writing the [Federal Prison Guidebook], which is a guidebook to the federal prison and which I refer to often when someone suggests a particular institution, I think it's a fine source of up-to-date information.
Robert S. Mueller, III, Special Counsel (then Chief, Criminal Division, Department of Justice)