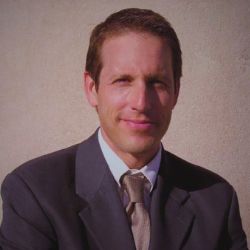 Doug Passon, Of Counsel to the firm, is a practicing criminal defense attorney, and President and Creative Director of D Major Films, LLC.
After over twenty years in the trenches, including 12 years with the Trial Unit of the Office of the Federal Public Defender in Phoenix, Arizona, Passon knows that in litigation, our stories are everything, and how we tell them can mean the difference between victory and defeat.​
As an award-winning documentary filmmaker recognized by the Wall Street Journal as a pioneer in the use of video in sentencing mitigation, Passon understands that film/video can be the most compelling way to convey the true emotion of the story. He produces documentary films for use in and out of court, and brings an unmatched skill set to this process.
Passon received his law degree from Washington University School of Law, where he was Associate Editor of the Washington University Law Quarterly. He regularly authors and contributes to articles in criminal defense publications and has led nearly 70 training and workshop sessions.
For more information, click here.