I am writing to inform you about legal programs your clients may want to pursue to reduce their sentences or at least spend the remainder of their sentences at home rather than in a Bureau of Prisons (BOP) facility. These types of relief have traditionally been hard to obtain, but I want you to know about them and the steps ...
Published on January 9, 2020, "The First Step Act – Earned Time Credits on the Horizon" is the fourth article in a series by Alan Ellis, Mark Allenbaugh and Nellie Klein. The article reviews the new PATTERN risk assessment tool currently being rolled out by the BOP as part of the First Step Act's recidivism reduction efforts. PATTERN is intended ...
Federal sentencing and prison experts Alan Ellis, Mark Allenbaugh, and Nellie Torres Klein continue their look at the First Step Act of 2018, a new bipartisan federal prison reform law. In Part 3 of this three-part series, they examine the pilot program offering early release and expanded home confinement to elderly and terminally ill prisoners.
Most lawyers are understandably unable to advise a first-time federal inmate as to what it will be like in prison. Rarely do they ever get beyond an attorney visiting room. In this four-part series of articles, we, the co-authors of "Federal Prison Guidebook," with the help of Philip S. Wise, retired Bureau of Prisons assistant director of heath services, offer ...
Inmates often say that 99 percent of lawyers don't know the first thing about the Bureau of Prisons and the 1 percent who do are all doing time themselves. Understanding these practice tips, published in BNA's Bloomberg Law, will decrease the 99 percent number. Read the article here.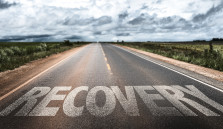 RDAP is the only BOP program through which federal prisoners can earn a sentence ...