For the past two years, in a series for Law360's White Collar Expert Analysis column, Alan Ellis has interviewed nearly 25 federal judges and reported their views on  effective sentencing advocacy. In this new series, Mr. Ellis will share Bureau of Prison information and practice tips for lawyers and their clients. In addition to highlighting successful tips from his own ...
Earlier this year, Alan Ellis interviewed Elliot Atkins, Ed.D., a noted forensic psychologist. The highlights of the interview are included in this article, which is intended to provide defense counsel with strategies for more effectively educating the Court about the client whose mental and emotional functioning may have contributed to the commission of the offense. A substantially similar version of this ...
For the past year and a half, Alan Ellis has interviewed almost two dozen federal judges, discussing with them their philosophies on and advice for lawyers representing clients at federal sentencing. Mr. Ellis saw a pattern across the viewpoints of the judges: they are not getting the information they need during the sentencing phase of a case. Some of the ...
In this article, published in Bloomberg Law's Criminal Law Reporter and White Collar Crime Report, Alan Ellis and Mark Allenbaugh discuss the importance of effectively using statistics in federal sentencing to avoid unwarranted disparities. The authors provide an overview to practitioners on how to best use the data in mitigation of punishment. Click to read the article.
By Alan Ellis and Mark Allenbaugh Published by The National Trial Lawyers, April 13, 2017. Reprinted with permission. Bureau of Prisons policies are complex and difficult to understand—even defense lawyers find them taxing particularly so when it comes to medical and mental health issues. Clients and families are more often than not lost in the bureaucratic maze of ...
Plea Bargained vs. Open Pleas: What the Data Reveal By Alan Ellis, Esq., and Mark H. Allenbaugh, Esq. Federal Rule of Criminal Procedure 11 governs guilty pleas for federal criminal defendants. This expert analysis examines the raw sentencing data published by the U.S. Sentencing Commission regarding the types of pleas defendants enter and the sentences they receive. In particular, we examine the number ...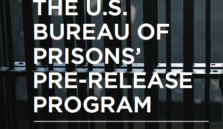 Alan Ellis and Michael Henderson share the ins and outs of the Bureau of Prison's Pre-Release Program in this article published in Criminal Justice, Winter 2017. Click to read the full article.
When we last visited the Federal Bureau of Prisons (BOP) reduction in sentence (RIS) program (sometimes erroneously called "compassionate release"), the Justice Department's Office of Inspector General (OIG) had just blasted the BOP. (See Alan Ellis & EJ Hurst II, Federal BOP Puts a Little Compassion in Its Newest Release Program, 28 Crim. Just., no. 4, Winter 2014, at 41.) ...
BOP policies are complex and difficult to understand--even defense lawyers find them taxing. Clients and families are more often than not lost in the bureaucratic maze of terminology and regulations, and they turn to their lawyers for explanations. This column consolidates the information from the previous articles and adds new information about how inmates with medical needs will be treated ...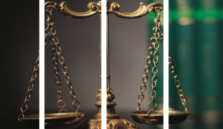 This article is meant to serve as an easy-to-read primer to help lawyers understand federal sentencing. Over 25 years ago, before the Sentencing Guidelines went into effect, a federal judge could, with a few exceptions, sentence a convicted defendant to anything from probation to the statutory maximum. All that changed when the Sentencing Guidelines went ...