Law360 is publishing a series of articles written by Alan Ellis. The series is part of the Expert Analysis section of Law360's White Collar Crime practice category. For the series, Mr. Ellis interviewed federal judges at length and asked them to share some dos and don'ts for lawyers and their clients who appear before them at sentencing, as well as ...
Inmates often say that 99 percent of lawyers don't know the first thing about the Bureau of Prisons and the 1 percent who do are all doing time themselves. Understanding these practice tips, published in BNA's Bloomberg Law, will decrease the 99 percent number. Read the article here.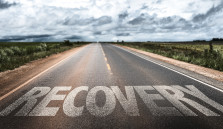 RDAP is the only BOP program through which federal prisoners can earn a sentence ...
The federal presentence investigation report (PSR) is the document most heavily relied on by a judge in imposing sentence—particularly in those cases where a guilty plea has been entered and the court knows little about the defendant. It also is the document that the Federal Bureau of Prisons (BOP) relies on in making designations and placements and many other decisions ...
In this article, published in Bloomberg Law's White Collar Crime Report, Alan Ellis, Mark Allenbaugh and Doug Passon discuss the recent U.S. Supreme Court decision examining the use of acquitted conduct at sentencing. The authors argue that based on the high court's ruling, only facts arising out of a final conviction, and not elements of acquitted, dismissed, or uncharged crimes, ...
Rule 35 and Prior State Sentences United States v. Hankton, No. 16-31126 (5th Cir. Nov. 16, 2017) In Hankton, defendants, at their federal sentencings, had the time they had served on prior, related state sentences credited toward their federal sentences. Quoting Hank Sadowski, former and now-retired Bureau of Prisons' Regional Counsel, who has written and lectured extensively on the subject ...
In this article published by Bloomberg Law White Collar Crime Report, Alan Ellis and Mark Allenbaugh discuss the proposed amendment to the U.S. Sentencing Guidelines regarding acceptance of responsibility and challenging relevant conduct. Ellis and Allenbaugh argue that any revised commentary to U.S.S.G. § 3E1.1 should make clear that challenges to relevant conduct, as well as arguments in favor of ...
Attorneys Alan Ellis and Karen L. Landau discuss ways in which federal criminal defendants, who have been convicted of a crime, either after a guilty plea or a trial, may challenge a conviction or sentence. The article, which first appeared in the Criminal Justice, Spring 2002 Edition, answers the following questions: Who is entitled to a direct appeal? What issues ...
Attorney Alan Ellis and Todd Bussert outline areas about which defense counsel should be aware in order to afford clients the greatest opportunity for post conviction relief. In this article, originally published in Criminal Justice, Volume 25, Number 1, Spring 2010 by the American Bar Association, they explore ethical constraints on defense counsel's ability to advise clients and to shield ...
Attorneys Alan Ellis and James H. Feldman, Jr. discuss how the §2255 and §2241 motions are applied to prisoners in custody to vacate their convictions or sentences. Originally published by the National Association of Criminal defense Lawyers, the article answers the following questions: Who can file a §2255 motion? What issues can be raised in a §2255 motion? How does ...