Federal criminal sentencing experts Alan Ellis and Mark Allenbaugh dissect the First Step Act of 2018, a new bipartisan federal prison reform law. In Part 1 of a three-part series, the authors focus on the significant expansion of the "safety valve;" the reduction of mandatory minimum penalties for second and third-strike offenders; the elimination of a particular draconian ...
Law360 is publishing a series of articles written by Alan Ellis. The series is part of the Expert Analysis section of Law360's White Collar Crime practice category. For the series, Mr. Ellis interviewed federal judges at length and asked them to share some dos and don'ts for lawyers and their clients who appear before them at sentencing, as well as ...
The federal presentence investigation report (PSR) is the document most heavily relied on by a judge in imposing sentence—particularly in those cases where a guilty plea has been entered and the court knows little about the defendant. It also is the document that the Federal Bureau of Prisons (BOP) relies on in making designations and placements and many other decisions ...
Earlier this year, Alan Ellis interviewed Elliot Atkins, Ed.D., a noted forensic psychologist. The highlights of the interview are included in this article, which is intended to provide defense counsel with strategies for more effectively educating the Court about the client whose mental and emotional functioning may have contributed to the commission of the offense. A substantially similar version of this ...
For the past year and a half, Alan Ellis has interviewed almost two dozen federal judges, discussing with them their philosophies on and advice for lawyers representing clients at federal sentencing. Mr. Ellis saw a pattern across the viewpoints of the judges: they are not getting the information they need during the sentencing phase of a case. Some of the ...
In this article, published in Bloomberg Law's Criminal Law Reporter and White Collar Crime Report, Alan Ellis and Mark Allenbaugh discuss the importance of effectively using statistics in federal sentencing to avoid unwarranted disparities. The authors provide an overview to practitioners on how to best use the data in mitigation of punishment. Click to read the article.
Plea Bargained vs. Open Pleas: What the Data Reveal By Alan Ellis, Esq., and Mark H. Allenbaugh, Esq. Federal Rule of Criminal Procedure 11 governs guilty pleas for federal criminal defendants. This expert analysis examines the raw sentencing data published by the U.S. Sentencing Commission regarding the types of pleas defendants enter and the sentences they receive. In particular, we examine the number ...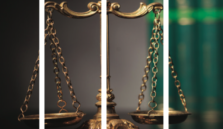 This article is meant to serve as an easy-to-read primer to help lawyers understand federal sentencing. Over 25 years ago, before the Sentencing Guidelines went into effect, a federal judge could, with a few exceptions, sentence a convicted defendant to anything from probation to the statutory maximum. All that changed when the Sentencing Guidelines went ...