San Francisco Habeas Corpus Petition Lawyer
2255 Habeas Corpus Motions and 2241 Petitions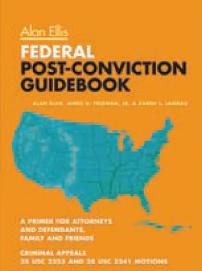 The motion to vacate, set aside or correct a sentence provided by 28 U.S.C. § 2255 is a modern descendant of the common law petition for a writ of habeas corpus. It is available only to people convicted in federal courts who are in custody. Who is "in custody" is a complicated question – but it is not limited to people in prison. For example, people on supervised release are "in custody." The 2255 motion is the postconviction tool most federal prisoners turn to after they have exhausted their direct appeals. When it is used effectively, it can be a powerful tool to right injustices that were not or could not have been raised on direct appeal. This is because it gives courts broad discretion in fashioning appropriate relief, including dismissal of all charges and release of the prisoner, retrial, or resentencing.
One of the most significant differences between a direct appeal and a 2255 motion is that direct appfeals are decided based on the district court record as it exists at the time the notice of appeal is filed. In contrast, 2255 motions offer defendants the opportunity to present the court with new evidence. While issues which may be raised in a 2255 motion are not limited by the record as it exists at the time the motion is filed, unlike in a direct appeal, not all issues may be raised in a 2255 motion. Section 2255 motions may only be used to raise jurisdictional, constitutional, or other fundamental errors. A 2255 motion is always the proper vehicle to question whether a defendant was deprived of his or her Sixth Amendment right to effective assistance of counsel at trial, plea, sentencing, or on direct appeal.
We also offer assistance in inquires regarding 2255 relief.
The Law Offices of Alan Ellis limits its practice to representing federal criminal defendants in plea negotiations, sentencing representation and consultation; Rule 35 Motions; prison designation, transfers, disciplinary matters and other problems; direct criminal appeals; 2255 habeas corpus motions and other post conviction remedies; and international prisoner treaty transfer work for foreign inmates and Americans arrested abroad. The firm regularly files 2255 motions on behalf of its clients. If you are interested in exploring a 2255 motion or habeas petition as an option for yourself or a loved one, contact the Law Offices of Alan Ellis.
Click here to read "A 2255 and 2241 Primer: A Guide For Clients And The Family And Friends."
For more information about section 2255 motions, 2241 habeas corpus petitions and other post conviction remedies please contact the Law Offices of Alan Ellis.