By Alan Ellis and Mark Allenbaugh Published by The National Trial Lawyers, April 13, 2017. Reprinted with permission. Bureau of Prisons policies are complex and difficult to understand—even defense lawyers find them taxing particularly so when it comes to medical and mental health issues. Clients and families are more often than not lost in the bureaucratic maze of ...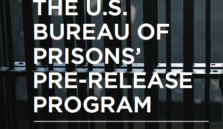 Alan Ellis and Michael Henderson share the ins and outs of the Bureau of Prison's Pre-Release Program in this article published in Criminal Justice, Winter 2017. Click to read the full article.
When we last visited the Federal Bureau of Prisons (BOP) reduction in sentence (RIS) program (sometimes erroneously called "compassionate release"), the Justice Department's Office of Inspector General (OIG) had just blasted the BOP. (See Alan Ellis & EJ Hurst II, Federal BOP Puts a Little Compassion in Its Newest Release Program, 28 Crim. Just., no. 4, Winter 2014, at 41.) ...
BOP policies are complex and difficult to understand--even defense lawyers find them taxing. Clients and families are more often than not lost in the bureaucratic maze of terminology and regulations, and they turn to their lawyers for explanations. This column consolidates the information from the previous articles and adds new information about how inmates with medical needs will be treated ...
By Alan Ellis and J. Michael Henderson INTRODUCTION Pre-release placement refers to the latter stages of a prisoner's sentence, when the Bureau of Prisons (BOP) begins to prepare the prisoner for reintegration into society through home confinement and/or designation to a halfway house (also known as Residential Reentry Center (RRC), formerly known as Community Corrections Center). The general purpose of pre-release placement ...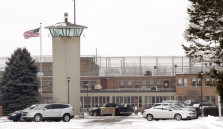 This article is adapted from Alan Ellis' Federal Prison Guidebook.  I want to acknowledge the contributions of Deborah Bezilla, Todd Bussert, Bruce W. Cameron, Jeff Carson, J. Michael Henderson and Ian Gold. The notion of sex offenders as pariahs in correctional settings is not without foundation. Like the rest of society, ...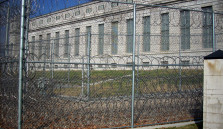 Click for the PDF version. Approximately 97 percent of all federal criminal defendants plead guilty. Seventy-five percent of those who proceed to trial are convicted. There is, therefore, almost a 99 percent chance that a person charged with a federal crime will ultimately face a judge for purposes of sentencing, and 87.6 percent will be sentenced to prison. Thus, ...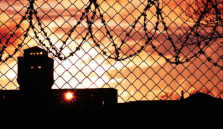 Click for the PDF version of this article. The process of designating a facility for service of a federal sentence has become more complex and involved. Previously, an inmate was assigned a security level and a Bureau of Prisons (BOP) facility with a corresponding security level was identified and designated. Now, however, in addition to receiving a security level, each ...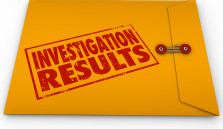 It is important for defense counsel to make sure that the Presentence Investigation Report (PSR) adequately documents any drug abuse or dependency (illegal or prescription) or alcohol problem. Unless a client's substance abuse is adequately documented in the PSR, he or she may not qualify for the BOP's Residential Drug Abuse Program (RDAP), and will not get the chance to ...
Ensure Your Client Serves Time in the Best Facility Once a defense attorney understands how the system works, there are four things he or she can do to ensure that a client serves time in the best possible facility. Ensure the accuracy of the information on which the Bureau of Prisons (BOP) will rely to make its designation decision. Score the client and ...