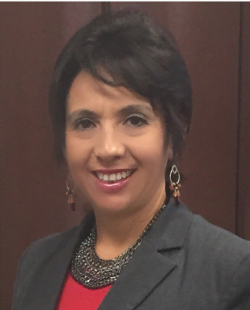 Nellie Torres Klein, Of Counsel to the Law Offices of Alan Ellis, is a former U.S. Department of Justice Honors Attorney and Senior Counsel with the Federal Bureau of Prisons (BOP), with 20 years of prison litigation experience specializing in sentence computation, disciplinary hearings and sanctions, conditions of confinement, and cases brought under the Federal Tort Claims Act.
She has served at numerous federal prisons including Metropolitan Correction Center (MCC), San Diego, California; the United States Penitentiary (USP), Lompoc, California; and USP Allenwood, Pennsylvania.
Ms. Klein is a graduate of the University of San Diego School of Law. She is admitted to practice in the State of California, United States District Court for the Southern District of California, and Middle District of Pennsylvania.
She is the co-author of "The First Step Act of 2018: Recidivism Reduction and New Time Credits," Bloomberg Law (2/15/19).
While with the BOP, Ms. Klein was involved in various activities including serving as the Federal Women's Program Manager, Hispanic Program Manager, Co-chair of the Affirmative Action Committee and a member of the executive staff at both USP Lompoc and MCC San Diego.
Ms. Klein serves on the Committee for Diversity and Inclusion of the San Diego County Bar Association. A fluent Spanish speaker, she volunteers with local charities, helping resident aliens, asylum seekers, refugees and other members of the needy and otherwise underserved immigrant community.